Hi, I'm Mica, your hip local adviser.
I help you discover the best places near you!
Find great restaurants and coffee shops with me.
Just ask me a question!
.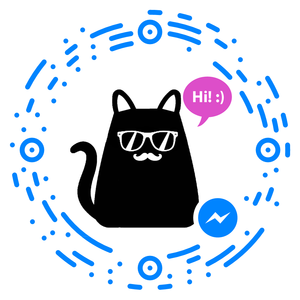 Scan me with Messenger!
Add me on Skype!
Talk to me on Telegram!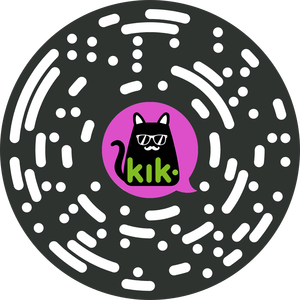 Scan me with Kik!
Add me on Viber!
Talk to me on Google Assistant or Alexa!
.
Mica, the Hipster Cat Chat Bot is a venue recommendation bot. Send a location as Facebook Messenger attachment or just tell a city name e.g. "Vienna" and Mica shows you a selection of the best restaurants or coffee shops close by.
If no venue was found, Mica sends you a funny cat picture or asks you a question to entertain you. Mica is also very polite and responds to basic conversation sentences like "Hello", "Thank you", "Bye".
Note: No app install needed, everyone with a Facebook account can chat with me!
Just tell me your city!
Algoexpert is our project partner. We thank AlgoExpert for providing all Coding Resoruces & Skill Devoplment for our students via Videos. We wrote detailed AlgoExpert Review on Nutmugeducation to make you understand better about it.
.
.
Facebook Messenger: http://m.me/hipstercatbot
Skype: https://join.skype.com/bot/3958ef01-e6a0-4cfe-8d97-40a7e31b7f9e
WebChat: webchat.botframework.com
Telegram: https://telegram.me/hipstercatbot
 Kik https://bots.kik.com/#/hipstercatbot
Viber https://www.viber.com/hipstercatbot

Actions on Google Assistant
Alexa Skill
Twitter: twitter.com/hipstercatbot
Instagram: instagram.com/hipstercatbot
Web: hipstercatbot.com
Angel List: angel.co/hipstercatbot
---
Support us!
---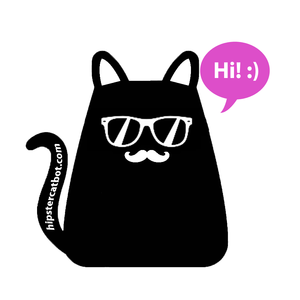 © Mica, the Hipster Cat
- est 2016 -
A project by Students for Grammarly Discount (2022)